Place of practice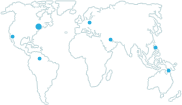 1100 Beaumont Ave, 3rd Floor
Montreal, Quebec, Canada H3P 3H5
514 600 0087Telephone:
855 250 3937 Toll Free:
855 250 5500FAX:
1125 rue King ouest
Sherbrooke, Quebec, Canada J1H 1S5
819-348-1586Telephone:

Contact Information
I am happy to see you in consultation
If you have any medical records that are related to your condition or that you would like me to review, please arrange to have them sent to my office. Please call so that we can arrange an appropriate means of receiving your information.
This is a Canadian website. Its content is intended only for residents of Canada.
Please note that e-mail is not a secure way to send information. Only send via e-mail what you would feel comfortable sending on a postcard.

Contact form
I am working on improving the ability of patients to contact me via e-mail. This form is not currently working.